Moderator: onkel_enno
plutothedog
Wie kann ich mit Media-Monkey indiviuelle Playlisten erstellen???
Posts: 613
Joined: Tue Jun 13, 2017 8:47 am
Location: Vienna
indiviuelle Playlisten
ich mache das per "drag and drop" !
und zwar schiebe ich da erst mal einiges in rechts die Wiedergabe rein, was mir für den "Anlass" als gut erscheint...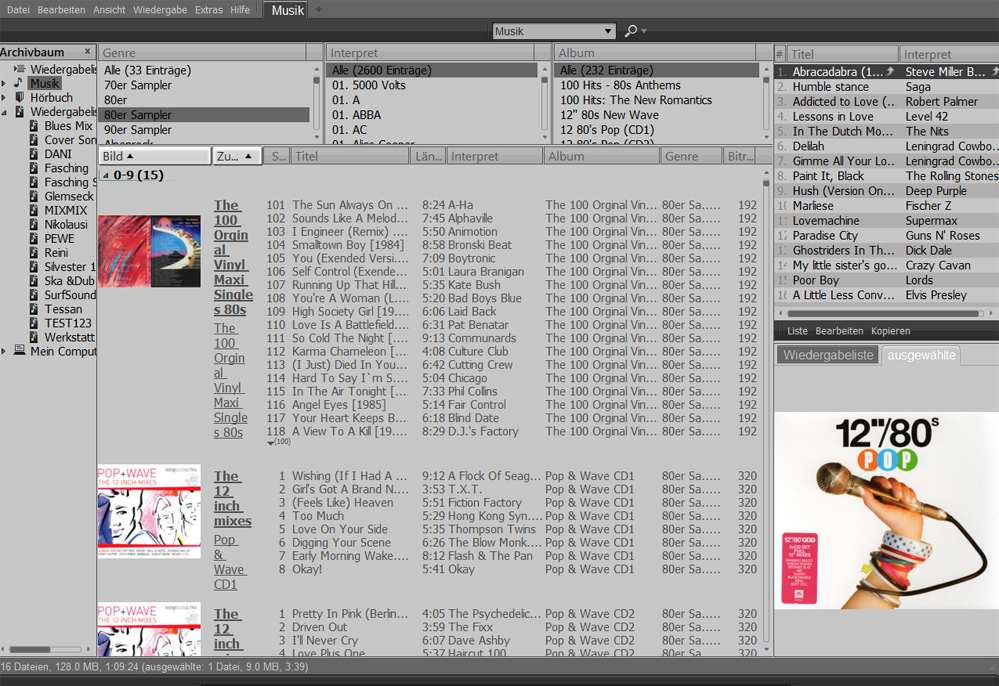 dort kann ich dann die Reihenfolge bestimmen bzw. hören ob der "Übergang" zum nächsten Titel für mich passt... ich kann "Vorhören" und einzelne Lieder auch löschen !!
dazu muss aber in den Optionen Wiedergabeliste die Einstellung
Behalte automatisch alle
markiert sein !! sonst verschwinden die Titel !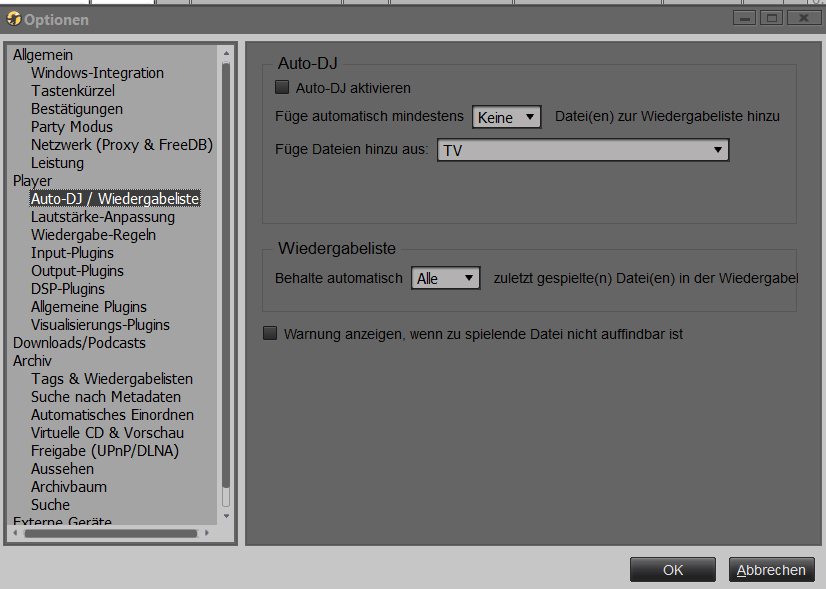 wenn man mit der Liste fertigt ist, nimmt man den ganzen Pack ebenfalls per drag and drop
und schiebt alles nach links in die vorher benannte PlayListe... ich hab das mal als Test123 im ersten Bild benannt
man kann sich natürlich das Fenster der Wiedergabeliste rechts größer ziehen um mehr zu sehen
Bestimmt gibt es aber auch noch andere Varianten !
Ich arbeite mit einer eher untypischen Playlist
Man kann einzelne Songs mit "Rechter Maustaste -> Gelegenheit" in einzelne/mehrere Kategorien einteilen.
"Player: Spiele alle Songs der Gelegenheit Blablubb" ab, ist auf eine gewisse Art auch eine Playlist.
Die
individuell
erstellbaren Kategorien/Gelegenheiten speichert es in die Mp3-Datei selbst.
Das heist, diese "Playlist" bleibt auch erhalten, wenn man die Datei kopiert/verschiebt, den Player neu installiert, oder die Datei auf mehreren/verschiedenen Geräten/Playern abspielt.
Man kann mehrere Songs markieren und alle gleichzeitig einer Gelegenheit zuordnen.
Man kann einen Song mehreren Gelegenheiten zuordnen.