.
About:
Helium Music Manager 2009
look ported to MediaMonkey 3.0.
Description:
My attempt to make MM look like Helium, for the most part with skinning limitations.
Original Helium:
---------------------------------
Includes InfoPopup box, resizeable MiniPlayer, horizontal MicroPlayer, matching themes for

MonkeyRok 5.1

and LyricsViewer plugins.
MicroPlayer prime features: Album Art, Direct rating of playing song. MUTE, PlayingList, EQ and FileOpen buttons.
Screenshots:
(Click on images for hi-resolution view)
Helium BL: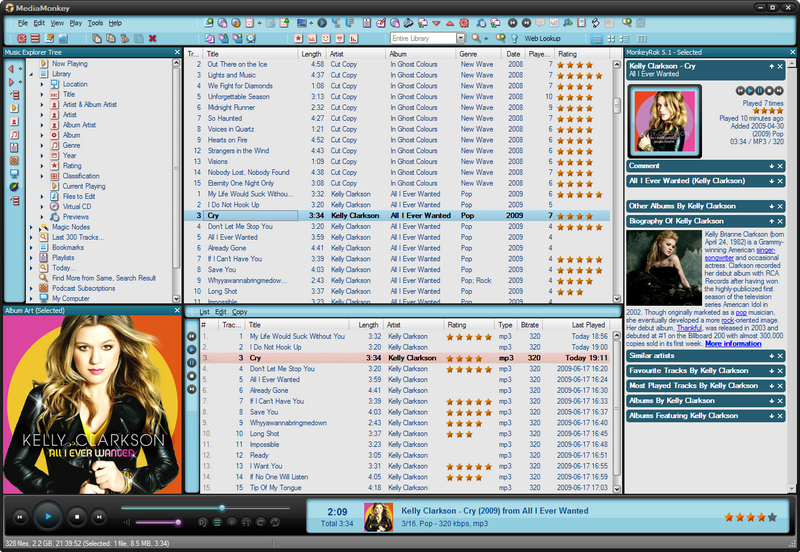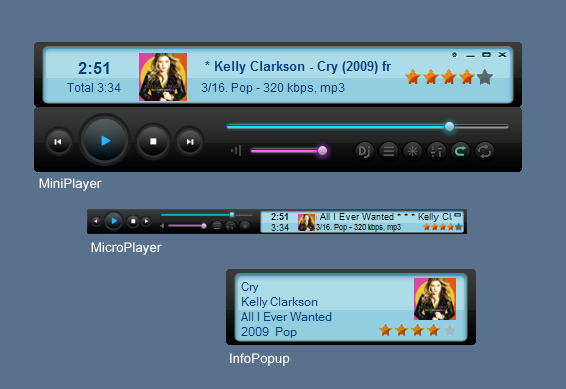 Helium MD: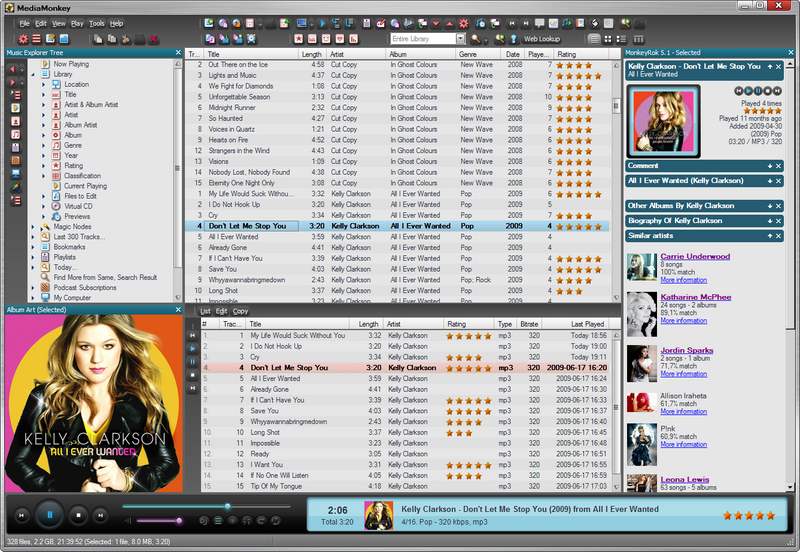 Helium gDark: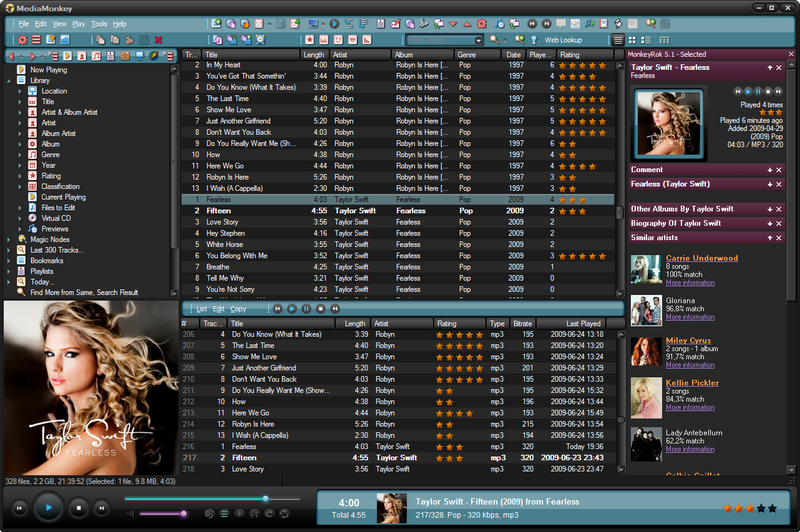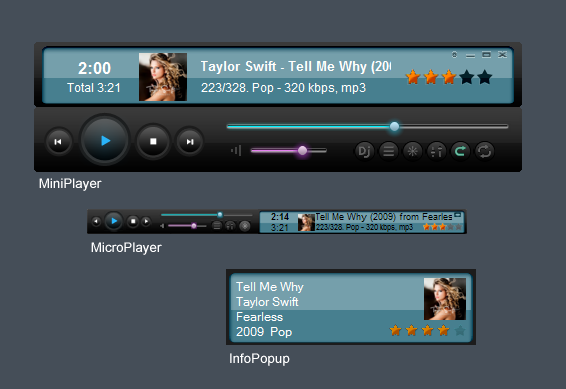 gDark-G for MonkeyRok 5: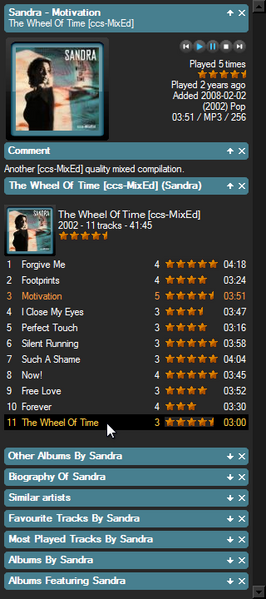 ----History----
2009.07.31 = Release of Helium skin v1.0 (BL and MD) for MediaMonkey 3.x.
2009-09-13 = v1.1 for MonkeyRok - Fixed duplicated external panels headers.
2009-10-03 = Release of Helium gDark v1.0.
2010-05-03 = v1.2 for MediaMonkey and MonkeyRok 5.1.
2010-05-06 = gDark-G alternate color for MonkeyRok 5.
2010-06-29 = gDark-G alternate color for SongInfoPanel.

2010-06-30 = gDark v1.2.1 -

Fixed non-overrided Tree background color.

(See here for samples)
2010-12-12 = gDark for CueReader.

*NEW*






Download

Via MediaFire:
Helium BL for MediaMonkey | for MonkeyRok 5.1 | for LyricsViewer
Helium MD for MediaMonkey | for MonkeyRok 5.1 | for LyricsViewer
Helium gDark for MediaMonkey | for MonkeyRok 5.1 | gDark-G for MonkeyRok 5.1 | for LyricsViewer | for SongInfoPanel | gDark-G for SongInfoPanel | for CueReader

Via FileFactory:
Helium BL for MediaMonkey | for MonkeyRok 5.1 | for LyricsViewer
Helium MD for MediaMonkey | for MonkeyRok 5.1 | for LyricsViewer
Helium gDark for MediaMonkey | for MonkeyRok 5.1 | gDark-G for MonkeyRok 5.1 | for LyricsViewer | for SongInfoPanel | gDark-G for SongInfoPanel | for CueReader





Eyal :~)