I decided to try my hand at a 'flat' skin with a Windows 8 feel to it.
I've included some features/tweeks that came up in discussion with
rrfpacker
who was kind and honest enough to give some critique when requested. I hope these skins meet with your requirements

OSW8 v.1.0
First released: 23-07-2014
Current version: 1.0
Last Update: 23-07-2014
Miniplayer can be stretched horizontally from right hand edge.
Tabbed MonkeyRok skin available.
Lyrics & Comments Viewer skin available.
If you like the skin, then feel free to enjoy. If you don't like the skin (or find it boring)....delete the download!
OSW8_black_Aqua
OSW8_black_Mint
OSW8_black_Lavender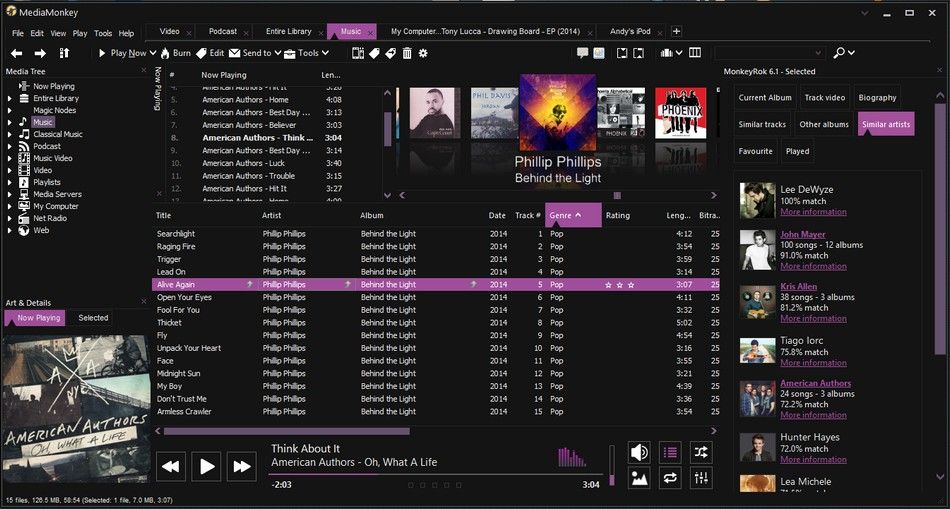 OSW8_black_Rose
OSW8_black_Berries
Miniplayer (Float Player)

DOWNLOADS:
Aqua
OSW8-black_Aqua
MonkeyRok_Tabbed
Lyrics & Comment Viewer
Mint
OSW8-black_Mint
MonkeyRok_Tabbed
Lyrics & Comment Viewer
Lavender
OSW8-black_Lavender
MonkeyRok_Tabbed
Lyrics & Comment Viewer
Rose
OSW8-black_Rose
MonkeyRok_Tabbed
Lyrics & Comment Viewer
Berries
OSW8-black_Berries
MonkeyRok_Tabbed
Lyrics & Comment Viewer