It's been about 4 years since I've been able to be active on here and I thought I'd try another skin for the sake of old times sake. I know MM5 is on the horizon but as I've been thinking that since 2015 I thought 'what the hell...'
The concepts are old ideas I was playing with before I fell ill and I've just tinkered with them a little.
Enviro1 and Enviro2 have minor differences in the theme which reflects the more stylised look of the player in Enviro2. Enviro3 is there because I just love a small player that can be tucked into a side panel.
4 colour variants for Enviro1 and Enviro2. Only 2 options for Enviro3
Lyrics Viewer and MonkeyRok skins are available in the four colours (same skin for all whether 1, 2 or 3)
I'm sure I'm a bit rusty after all this time and there may be a few anomalies I haven't spotted.
A nod of acknowledgement and thanks to
DreadM
whose excellent icon set I have incorporated in these themes.
Same rule as usual applies...if you like it, you're welcome...if you don't like it, don't use it.
***** UPDATED 5th May 2018 *****
Added Slimline Player version to ENVIRO1 (Dark Theme / BLUE) (Enviro1Bsp)
Added Slimline Player version to ENVIRO1 (Light Theme / BLUE) (Enviro1Bsp_lite)
Added Light Theme version to ENVIRO1 (Light Theme / BLUE) (Enviro1B_lite)
Added Light Theme version to ENVIRO2 (Light Theme / BLUE) (Enviro2B_lite)
Added Light Theme version to ENVIRO3 (Light Theme / BLUE) (Enviro3B_lite)
Added LyricsViewer Light Theme (Light Theme / BLUE) (EnviroB_lite_LV)
Added MonkeyRok Non-Tabbed skin (Dark Theme / BLUE) (EnviroB_NoTABS_MR)
Added MonkeyRok Non-Tabbed skin (Dark Theme / RED) (EnviroR_NoTABS_MR)
Added MonkeyRok Non-Tabbed skin (Dark Theme / GREEN) (EnviroG_NoTABS_MR)
Added MonkeyRok Non-Tabbed skin (Dark Theme / YELLOW) (EnviroY_NoTABS_MR)
Added MonkeyRok Tabbed skin (Light Theme / BLUE) (EnviroB_lite_MR)
Added MonkeyRok Non-Tabbed skin (Light Theme / BLUE) (EnviroB_lite_NoTABS_MR)
------------------------------------
ENVIRO1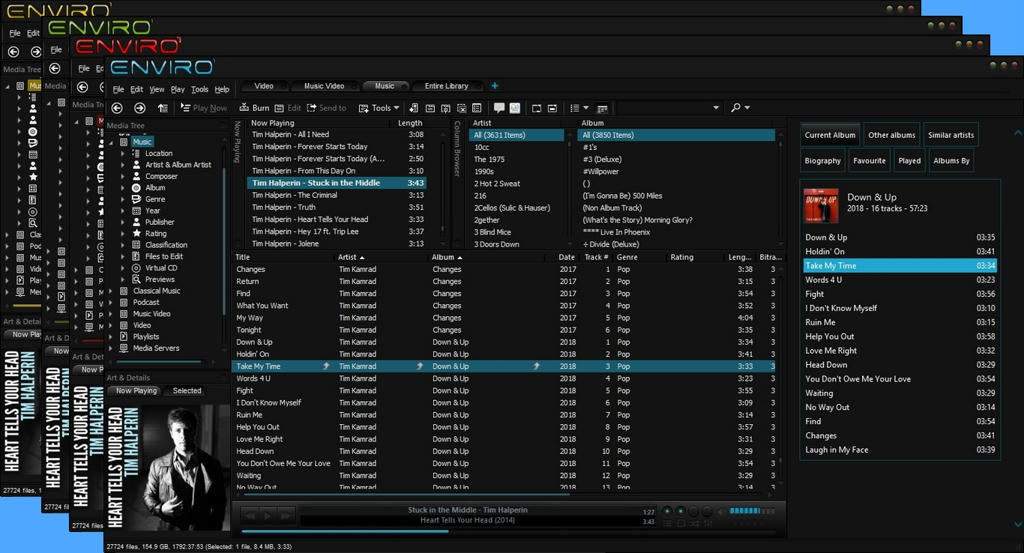 Downloads:
Enviro1B.mmip - BLUE
Enviro1G.mmip - GREEN
Enviro1R.mmip - RED
Enviro1Y.mmip - YELLOW
Slimline Player option for Enviro1B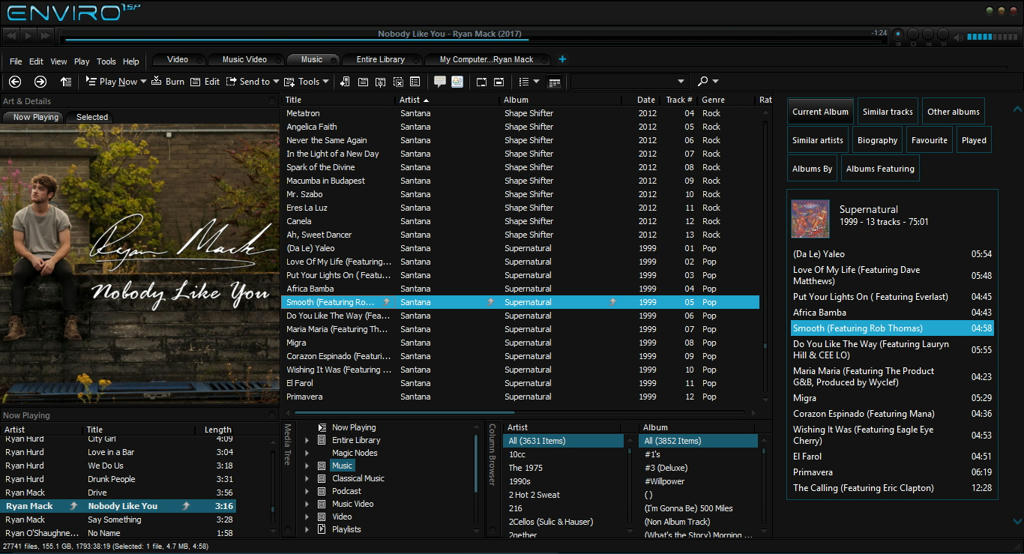 Download:
Enviro1Bsp.mmip - BLUE (Slimline Player)
ENVIRO2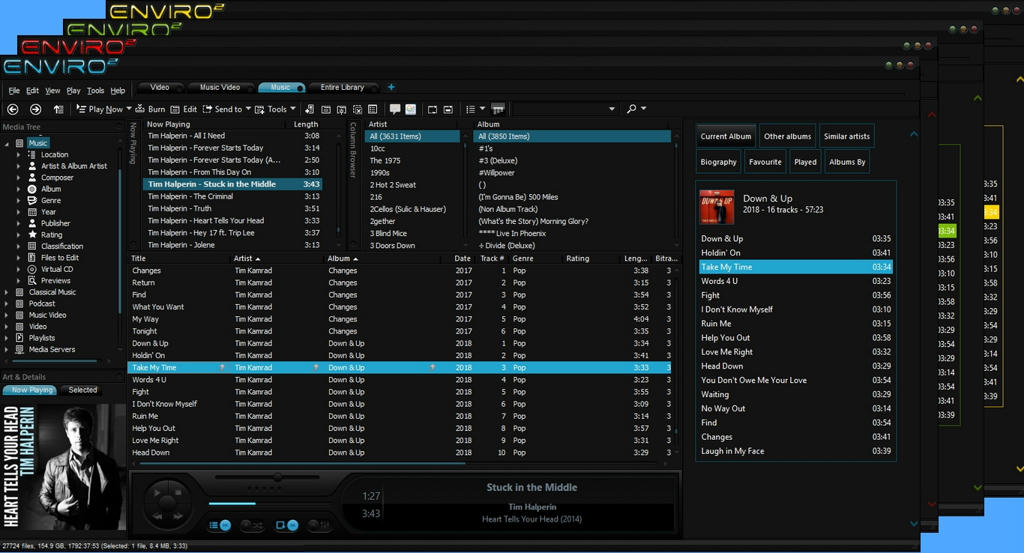 Downloads:
Enviro2B.mmip - BLUE
Enviro2G.mmip - GREEN
Enviro2R.mmip - RED
Enviro2Y.mmip - YELLOW
ENVIRO3
(ALTERNATIVE LAYOUT EXAMPLES)

Downloads:
Enviro3B.mmip - BLUE
Enviro3R.mmip - RED
LIGHT THEMED versions:
Enviro1B_lite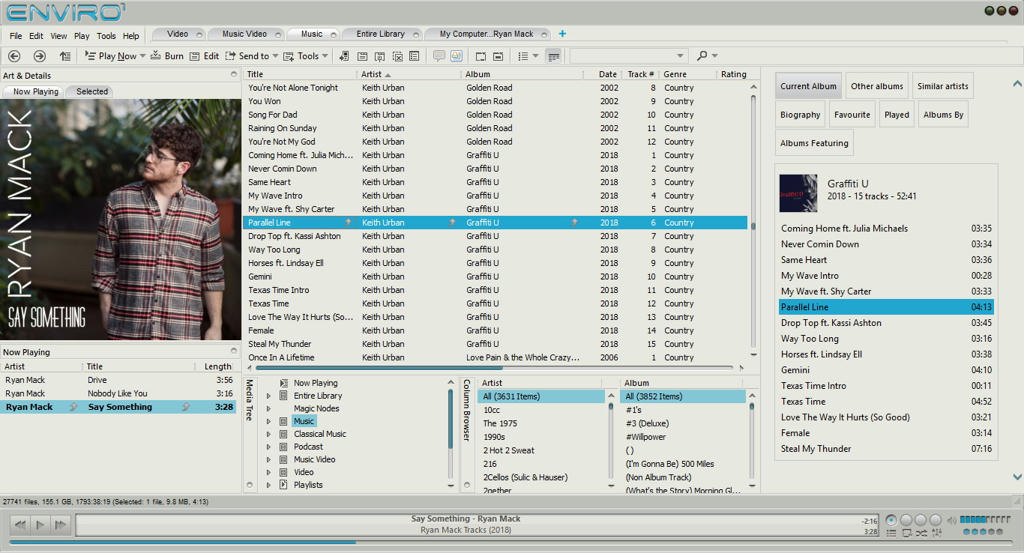 Download:
Enviro1B_lite.mmip
Enviro1Bsp_lite (slimline player)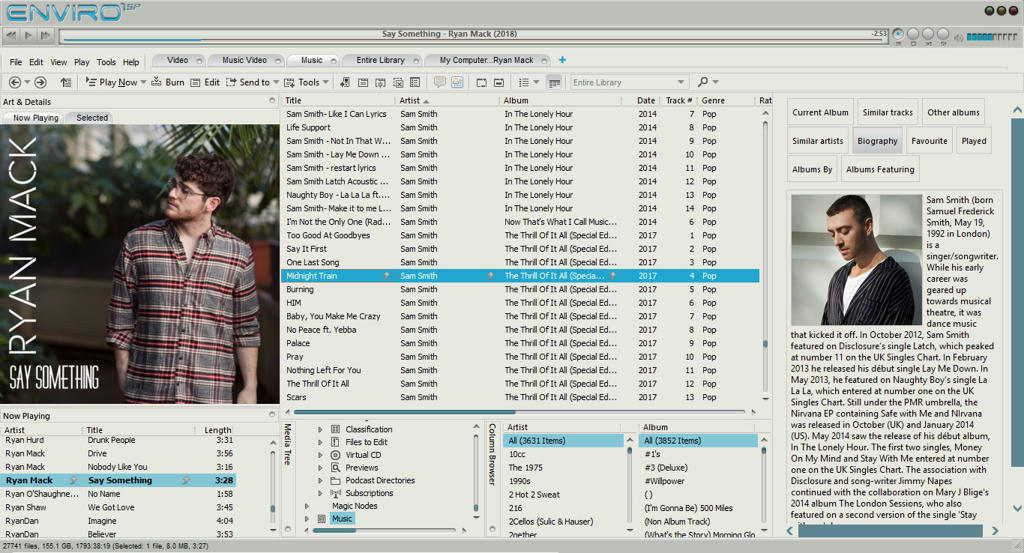 Download:
Enviro1Bsp_lite.mmip
Enviro2B_lite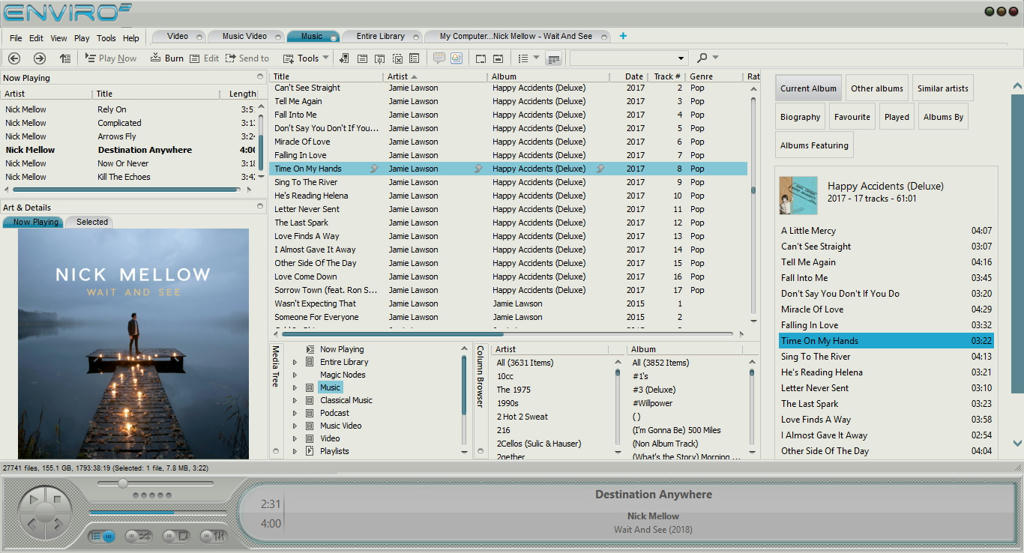 Download:
Enviro2B_lite.mmip
Enviro3B_lite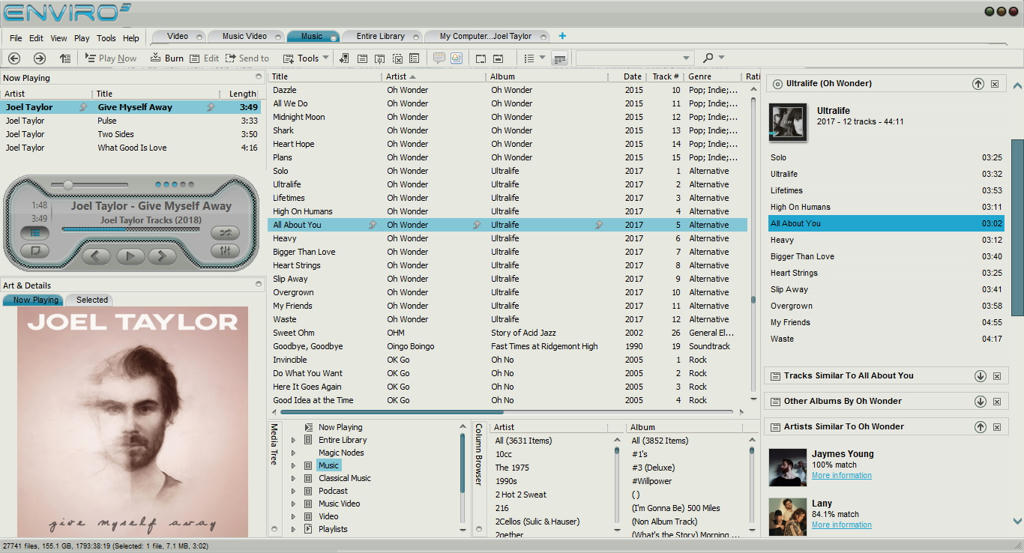 Download:
Enviro3B_lite.mmip
LyricsViewer DOWNLOADS:
(Unzip contents into the LyricsViewer 'themes' folder)
EnviroB_LV.zip - BLUE
EnviroG_LV.zip - GREEN
EnviroR_LV.zip - RED
EnviroY_LV.zip - YELLOW
EnviroB_lite_LV.zip - BLUE Light Theme
MonkeyRok DOWNLOADS:
(Unzip contents into the MonkeyRok 'skins' folder)
Dark Theme (Tabbed)
EnviroB_MR.zip - BLUE
EnviroG_MR.zip - GREEN
EnviroR_MR.zip - RED
EnviroY_MR.zip - YELLOW
Dark Theme (No Tabs)
EnviroB_NoTABS_MR.zip - BLUE
EnviroG_NoTABS_MR.zip - GREEN
EnviroR_NoTABS_MR.zip - RED
EnviroY_NoTABS_MR.zip - YELLOW
Light Theme (Tabbed)
EnviroB_lite_MR.zip - BLUE
Light Theme (No Tabs)
EnviroB_lite_NoTABS_MR.zip - BLUE