Greetings
I try to create a Spotify looking Skin,
based on the Kontur skin and a matching MR skin,
So far it looks like this:
Monkeyfy skin: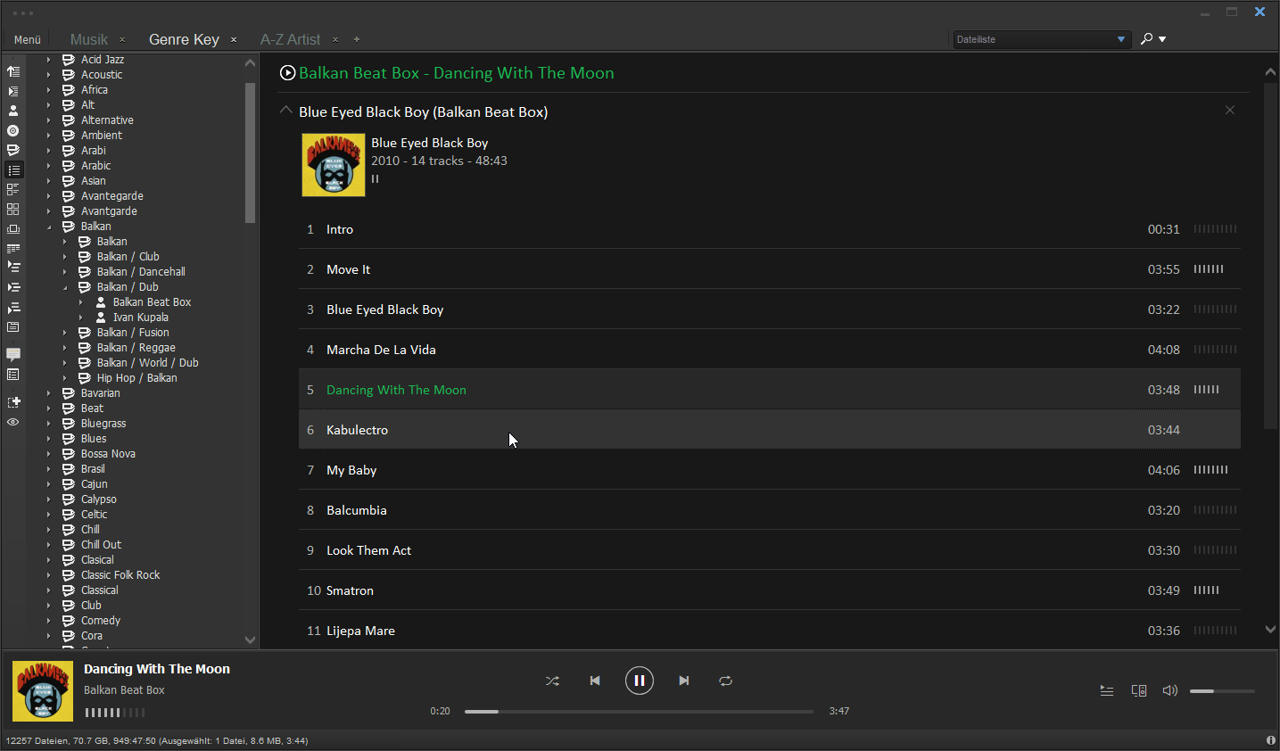 MonkeyRok skin: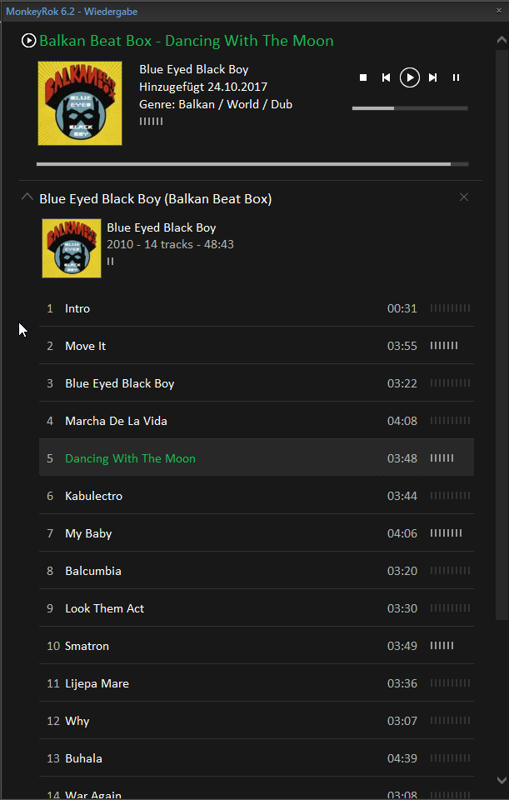 I am very happy with the MR skin,sure it need a lot of space ,but looks nice!

I don't know if people still looking for something like this ,or everybody use MM5?
MonkeyRok Skin:
MR_Monkeyfy.zip
Finally i find some time to look into the MM5 Skinning Engine ,and after some hard days i come up with this:
MM5 Skin: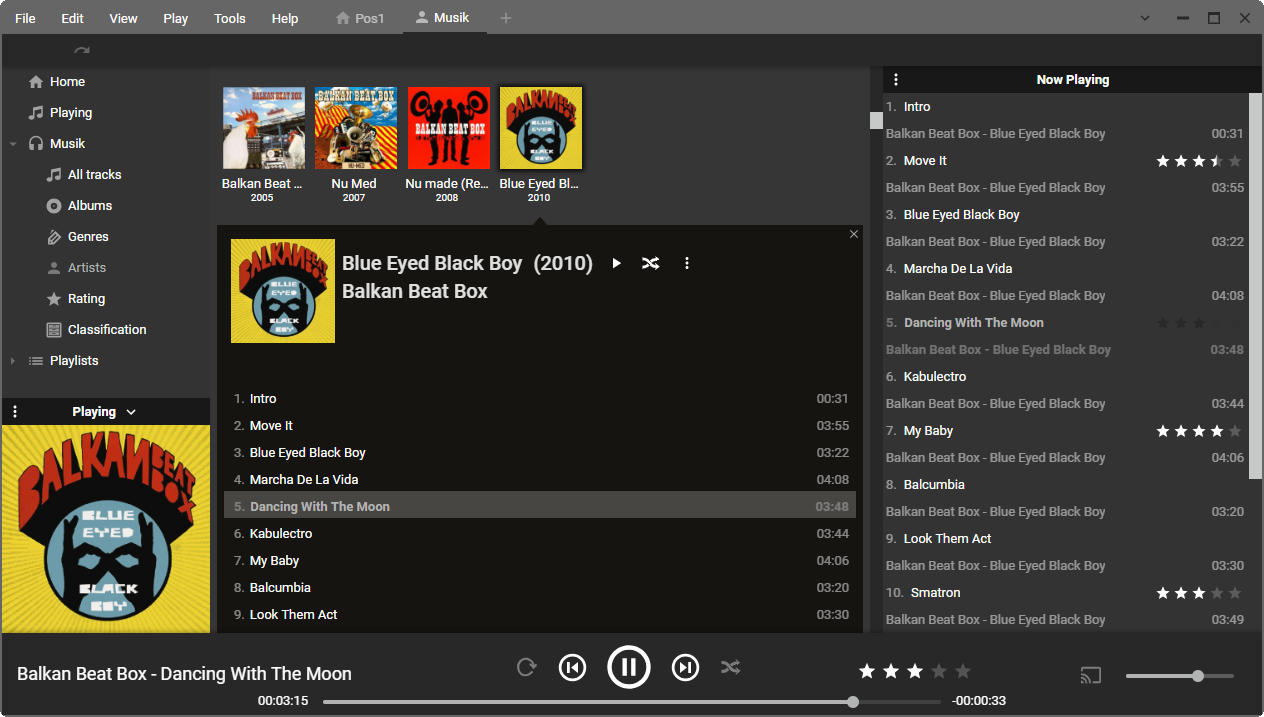 It's not finish and there are more things to learn and i don't know if i ever check this HTML and CSS stuff,but who knows?
So lets see what happens